The NW Ford Focus Midget Series rolls into Grays Harbor Raceway Saturday night! If you have not seen this series run, you need to be there Saturday night.  Some of the best wheels in the biz are going to go at it the sealed engine series…This series is just phenomenal, a NW RaceReport must see!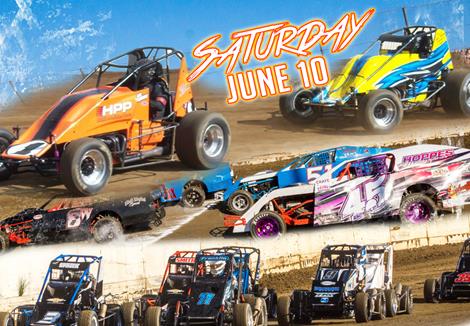 Racing action resumes this Saturday night at Grays Harbor Raceway with the return of the Wingless Sprint Series for their second and final appearance of the year. Also on hand will be the Northwest Focus Midgets Series, Shipwreck Beads Modifieds and Outlaw Tuners.
Ridgefield driver Pat Canfield will look to try and make it two in a row after picking up the win on May 27th, holding off a hard charging Rob Lindsey of Sherwood, Ore. Rounding out the top five were Lance Hallmark, Lindsay Barney and Tim Alberding. Nick Evans of Marysville will look to make it two in a row at Grays Harbor Raceway as he picked up the win on May 20th. Garrett Thomas, Shane Smith, Jonathan Jorgenson and Nate Vaughn rounded out the top five. The most recent winners of the series were Colton Heath of Marysville, picking up the win last Friday night at Deming Speedway, and Burlington driver Tristin Thomas last Saturday at Skagit Speedway.
Tom Sweatman of Cosmopolis has been on a hot streak recently in the Shipwreck Beads Modifieds as Sweatman is the most recent winner in the division. Sweatman dominated the 25 lap feature on June 3rd, taking the checkered flag over Brian Harding, Kris Asche, Del Schnitzer and Scott Miller. Josh Wharton of Tenino will look to continue his visit to the winner circle this Saturday night in the Outlaw Tuner division, his most recent win was on May 27th. Wharton picked up the win over Tyler Sundstrom, George Lovell, Joseph Palmer and Dale Speas.
Gates will open this Saturday night at 5:30PM with racing beginning at 7PM!
Adult: $13
Junior / Senior / Active Military: $9
Child (6 & under): FREE
Premium Seating: $18 (all seats – sorry, no discounts)
Family Pass: 2 Adults and up to 4 kids (7-15): $34
Kids (7-15) when accompanied by a paying adult: $5