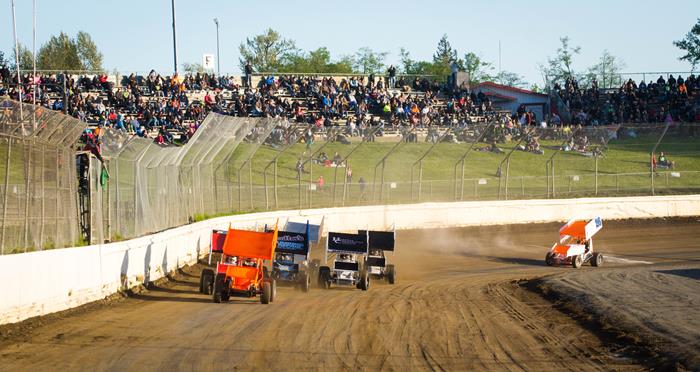 This Saturday the Budweiser 360 Sprints hit the track one last time before the big cash weekend of the 46th Annual Jim Raper Memorial Dirt Cup June 22-24th – $15,000 to win!
Leading the points is the 21P of Robbie Price out of Cobble Hill British Columbia, followed closely by Eric Fisher and Brandon Harkness.
The Modifieds will also take to the track one more time before Dirt Cup. Last weekend the win went to Lawrence O'Connor after a hard battle between brothers, Kevin and Rick Smith.
Kelsey Carpenter, the new Cook Road Shell Sportsman Sprint track record holder will start the night with a 72 point lead over Steve Parker and 82 point leader of third place Devin Barnes. With just two races before Mid-Season Championships.. can anyone knock Carpenter off the pedestal and take over the point lead.
The Outlaw Tuners have mixed it up the last few weeks with new winners on the podium. Last week, we saw rookie Curtis Cameron steal the show with his first win, followed by Clint Meins and Jon Gunderson. Leading the points into this weekend is Clint Meins, followed by a win-seeking Vance Hibbard.
June 17 – Rolling Thunder Big Rigs
June 22 – 24 Jim Raper Memorial Dirt Cup